Find out more about the weapons of the Bundeswehr Faction for SQUAD! If you want to know more about what is planned for the faction, visit Bundeswehr Faction: A new dawn… for more details.
---
HK G36A3 / G36KA3 /AG36 UBGL (WIP)
Modeled and Textured by Art0mis and Cpt.Bortzeit; Animation by w0lf3k
This G36 variant is the current IDZ ES weapon for the Bundeswehr from Heckler & Koch. It includes picatinny style rails, the new adjustable stock and radio buttons for the new digitalized combat outfit.
The G36K is the "Kurz" or english short variant of the G36 and used by vehicle crews and in situations where a short weapon is an advantage.
G22 (WIP)
The G22 is the Bundeswehrs standart sniper rifle in .300 Winchester Magnum.
Modeled by kirusha_love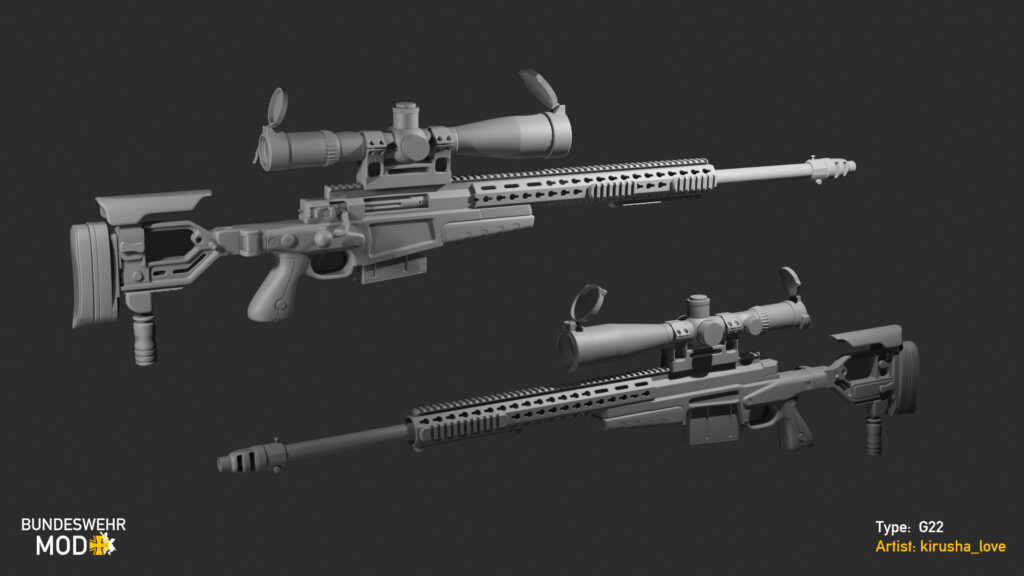 Panzerfaust 3
P8 Service Pistol (WIP)
MP7 Submachine Gun (WIP)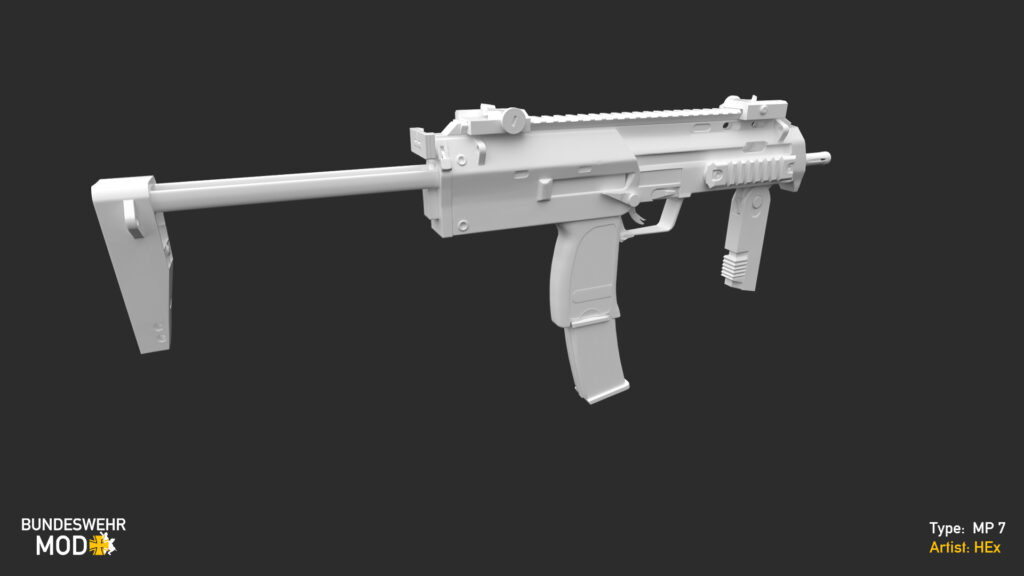 KM2000 Bundeswehr Combat Knife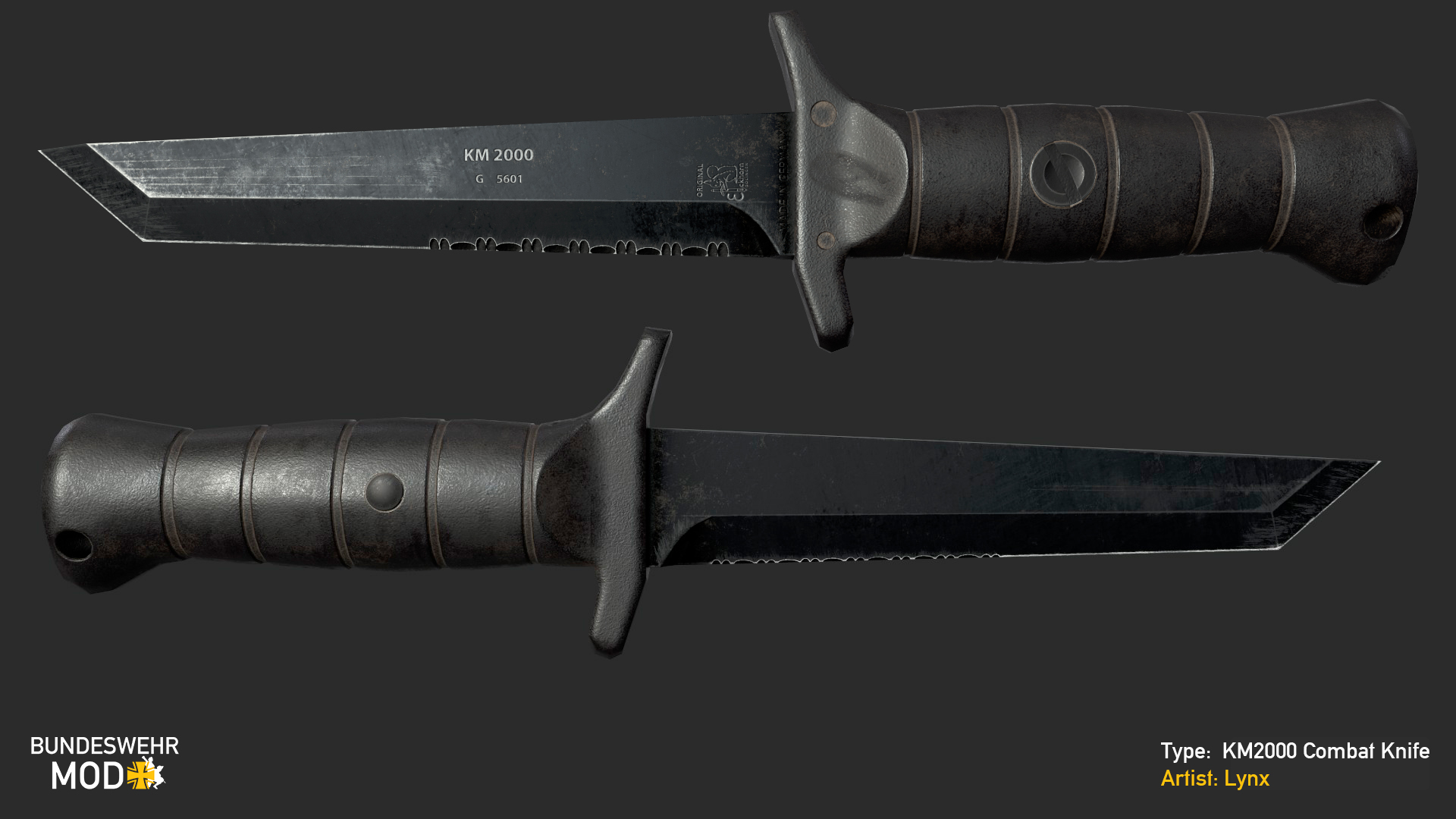 DM25 Smoke Grenade
The DM25 is a smoke grenade to provide cover.
Modeled and textured by HEx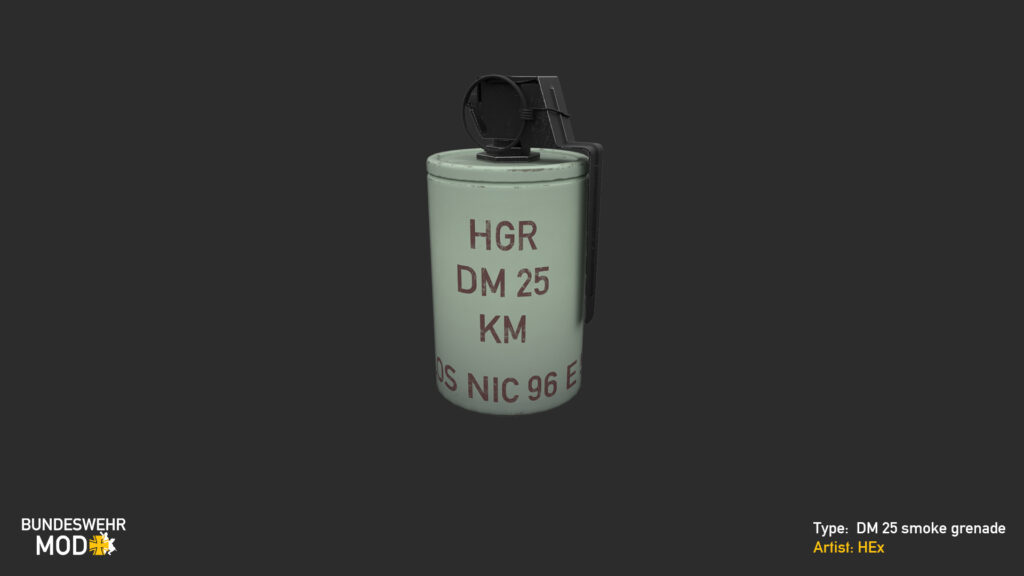 DM51 Frag Grenade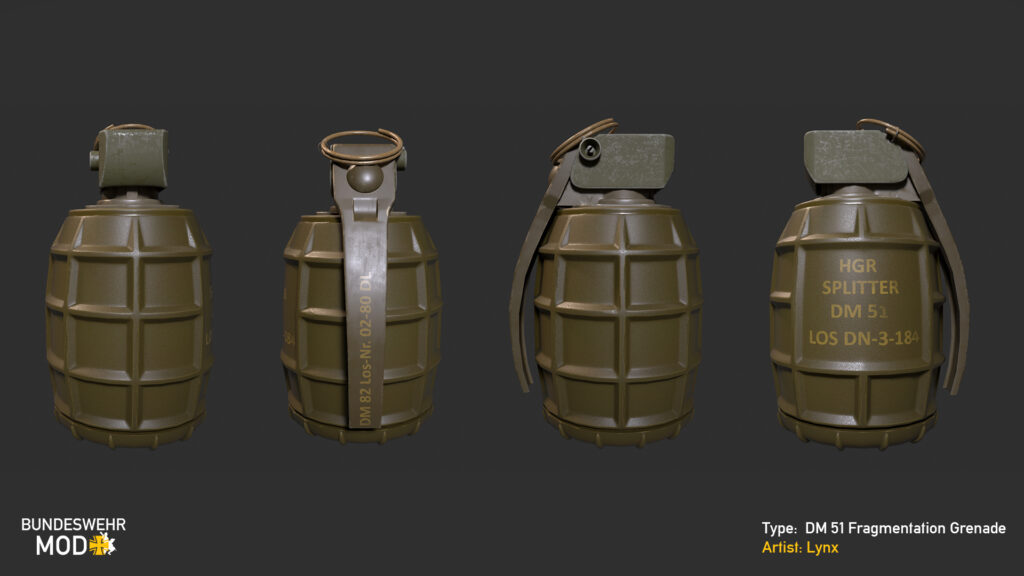 DM31 AT Mine
The DM31 AT is an Anti Tank mine.
Modeled by Brotzeit; Textured by Brotzeit and HEx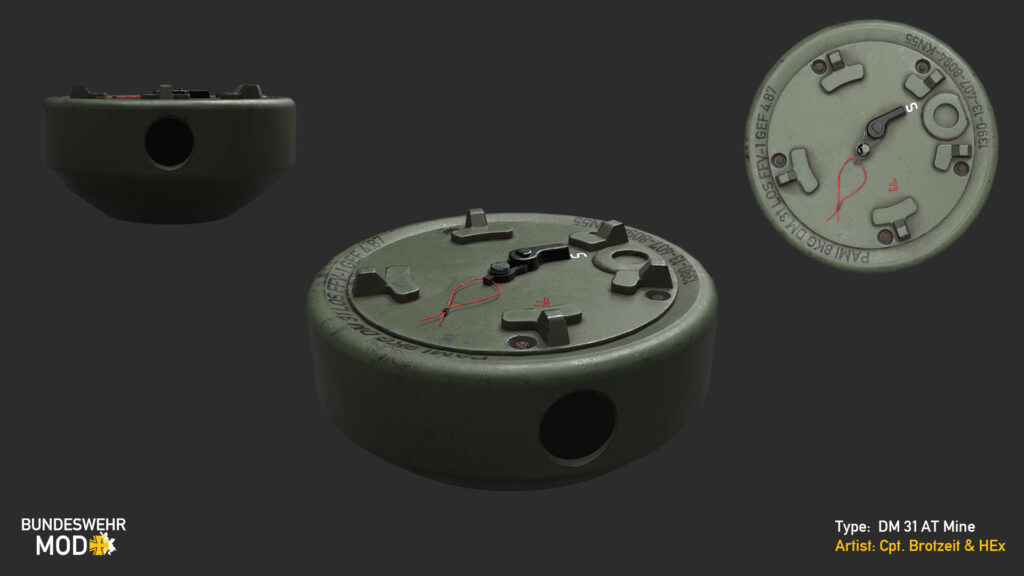 ---