Find out more about the weapons of the Bundeswehr Faction for SQUAD! If you want to know more about what is planned for the faction, visit Bundeswehr Faction: A new dawn… for more details.
---
HK G36A3 and G36KA3 (WIP!)
Modeled and Textured by Art0mis and Cpt.Bortzeit; Animation by w0lf3k
This G36 variant is the current IDZ ES weapon for the Bundeswehr from Heckler & Koch. It includes picatinny style rails, the new adjustable stock and radio buttons for the new digitalized combat outfit.
The G36K is the "Kurz" or english short variant of the G36 and used by vehicle crews and in situations where a short weapon is an advantage.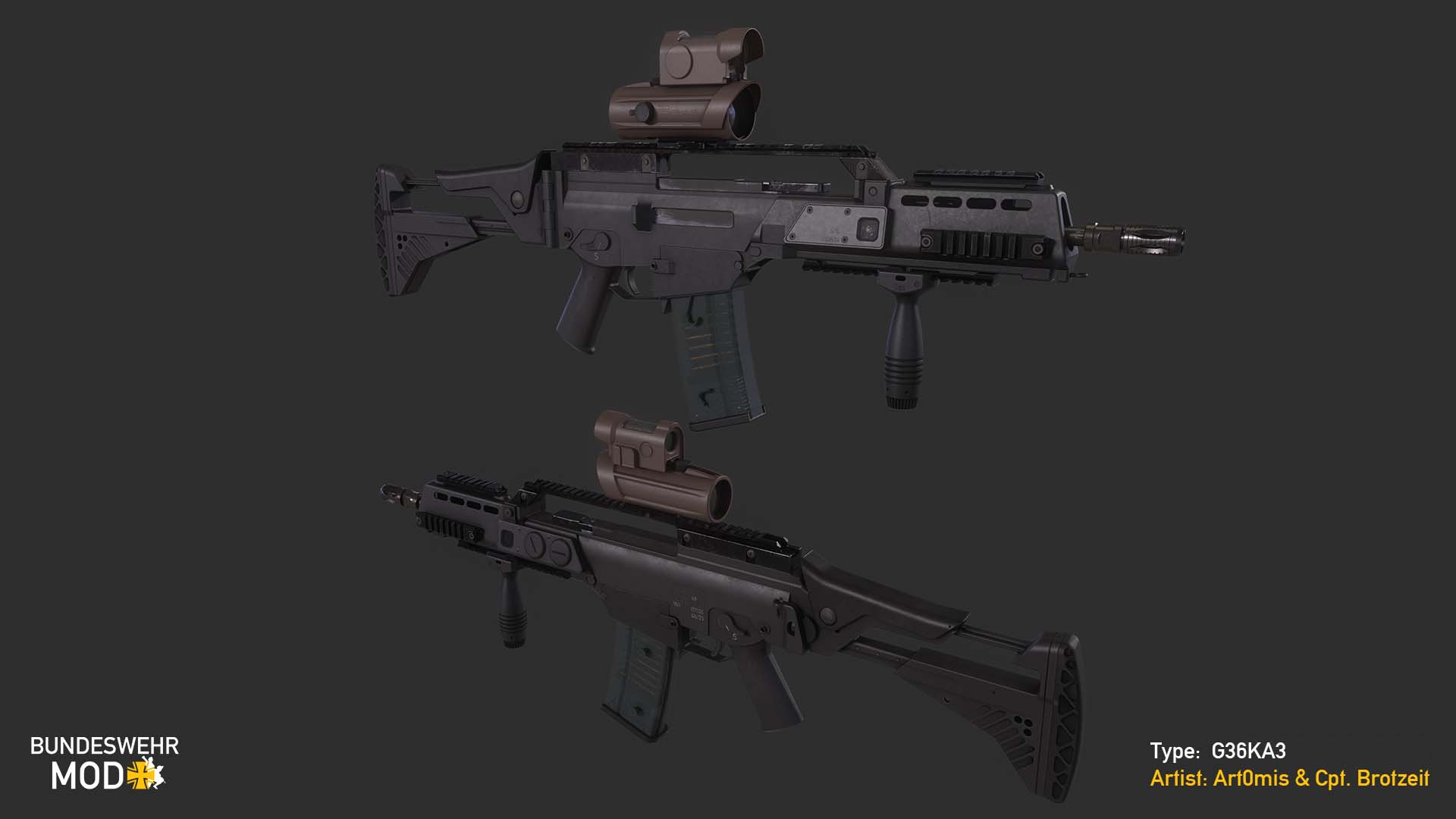 ---
---