Here u can find out more about the upcoming Bundeswehr Faction for SQUAD!
The new digitalized Bundeswehr "Infantryman of the Future" or IDZ ES is our development goal. Since SQUAD evolved more and more around armoured and mechanized warfare, we choose to picture a Panzergrenadier company, reinforced by Jäger infantry and heavy Panzer support troops.
Out of respect for all parts of the German Army, we will not use real life decals but rather ficticious unit emblems and decals on all vehicles and character models. Our modders prepare the faction with four different Flecktarn camo patterns:
Waldtarn (German Woodland Camo)
Schneetarn (German Snow Camo)
Wüstentarn (German Desert Camo)
Tropentarn (German Savanna Camo)
For more detailed informations on the overall faction and it´s planned content, read Bundeswehr Faction: A new dawn… Additonally, you can get more informations about the current look of our weapons and vehicle models here: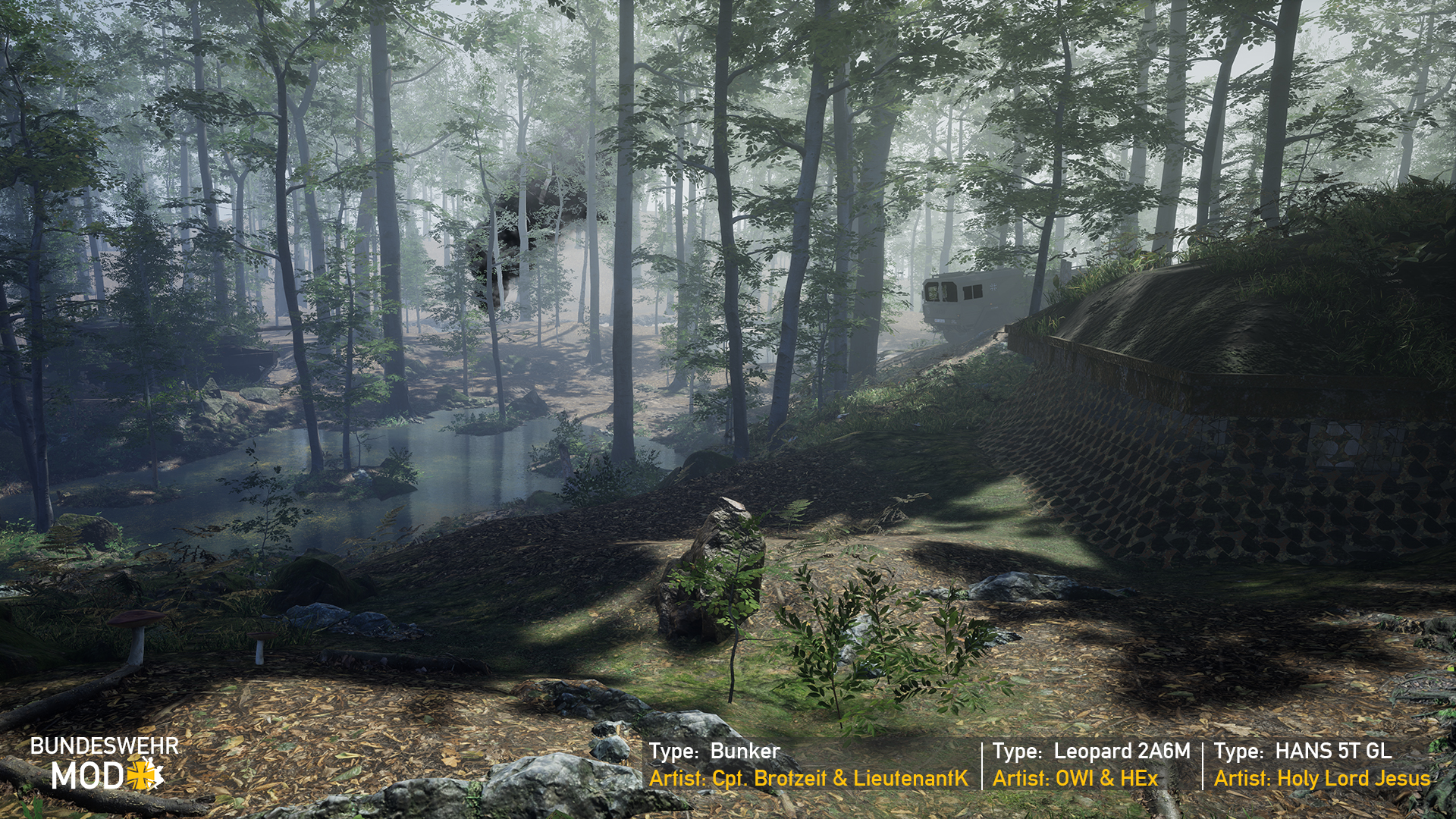 We hope to have the complete vanilla faction ready for playtesting at Q3 of 2020. Be patient lads!